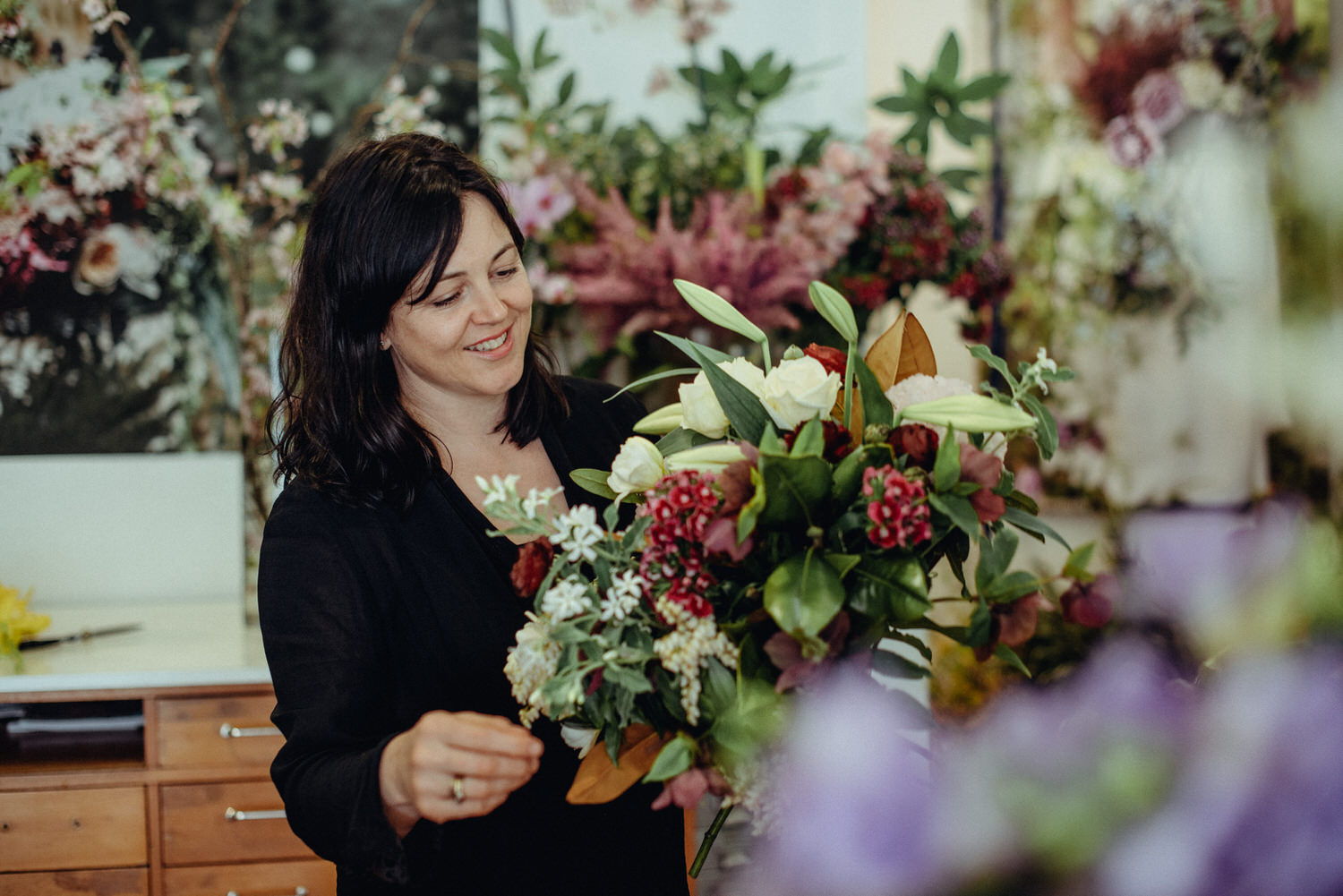 Jolene spent a year working as a florist in Paris before returning to Dunedin, New Zealand and opening Estelle Flowers, in the Spring of 2010.
Estelle, a classic french name, was chosen for its femininity and old world grace, while the branding is reminiscent of a French perfume card.
The Estelle Flowers team have combined qualifications in Herbal Medicine & Aromatherapy, Botany & Landscape Architecture and have both international ( Paris, Tokyo)and local floristry experience.  
Estelle Flowers is an environmentally conscious business, recycling green waste, minimising the use of floral foam and collecting vintage vases & styling accessories.
Seasonal and locally grown flowers and foliage are preferred and the business has its own growers of dahlias, gladioli and peonies. Plants that suit the southern climate are cultivated and foraged, including rhododendrons, camellias, hydrangeas, viburnums, blossoms, hebes.